2021 - Feb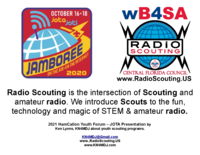 HamCation JOTA Forum Webinar - This is the full presentation, in PDF.
---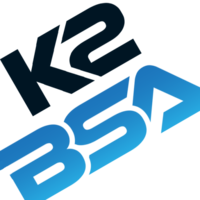 www.k2bsa.net
BSA National Council, K2BSA Amateur Radio Association
Provides support for national jamborees and supports council programs. It's the club station at the National Headquarters of the Boy Scouts of America. Promotes and sponsors the BSA national JOTA program.
2019 Pres: Jim Wilson, K5ND
2020 Pres: Bill Stearns, NE4RD, Montana Council

JOTA Station Rules and Info
---
Web Store - Items for sales!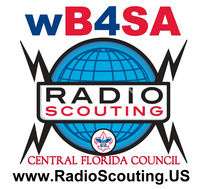 www.RadioScouting.US/cfc
Central Florida Council, wB4SA (S4-83) Radio Scouting [near Orlando, FL]
Ken Lyons, KN4MDJ
Supporting 9 counties and 26,000 scouts.
2020 BSA Radio Merit Badges: 340+ (Calculating Sept/Oct class of 300)
2019 RS Event Participants: 12,300 (all events in the year)


2019 4x October weekends: 7,800
2020 2x October weekends: 1,350
2020 Jota Participants: 766 (4 hams, 5 Vols) [Covid Limited Cap.]
2019 Jota Participants: 1,503 (6 hams, 15 vols)
2018 Jota Participants: 1,010 (5 hams, 10 vols)

---
Jota 2021 Prepping for 2,500. 10 hams, 4 emcom trailers (LARA, OARC, PCARS, wb4sa) https://www.patreon.com/RadioScouting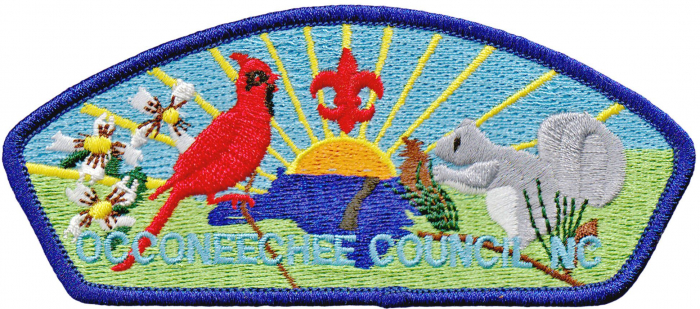 Occoneechee Council Radio Club [near Raleigh, NC]

Chris Cancilla - KN4TRE, W4CEC.com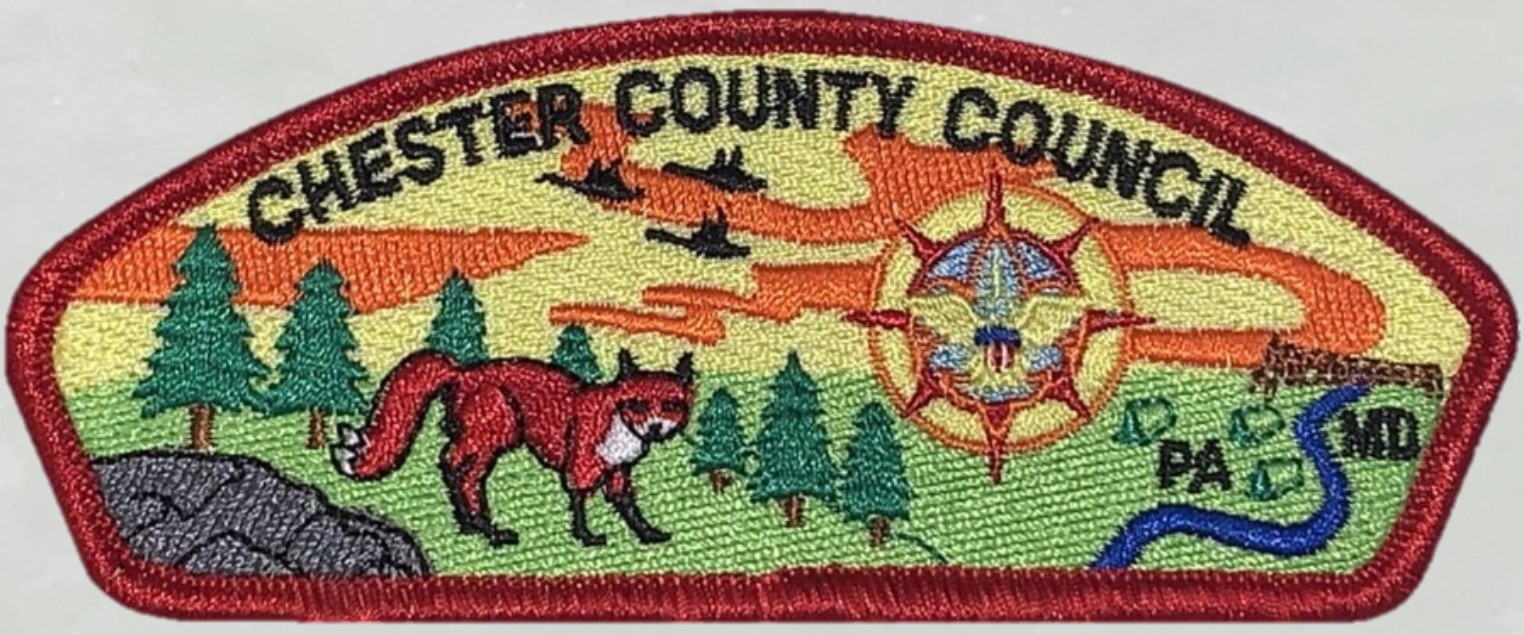 Chester County Council K2BSA/3 [near Philadelphia, PA]

BSA Camp Horseshoe Radio Station
Walt Beattie, AA3WB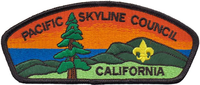 Pacific Skyline Council (WR3-31) - Radio Scouting Program [near Foster City, CA]
Walter Underwood, K6WRU, Radio Scouting Chair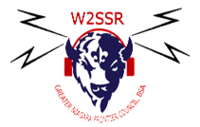 Greater Niagara Frontier Council Radio Scouting Committee W2SSR [near Buffalo, NY]
Donald A Sonnefeld, KD2FIL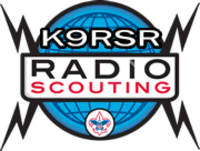 Rainbow Council Radio Scouting, K9RSR (C7-702) [near Chicago, IL]
Brian McDaniel, N4AE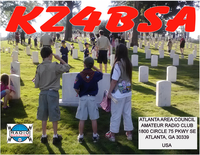 Atlanta Area Council Amateur Radio Club, KZ4BSA (S9-92) [near Atlanta, GA]
Elden Morris, N1MN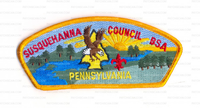 Susquehanna Council, KK3BSA (N4–533) [near Millmont, PA]
Tim Gelvin, K3TEG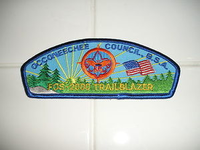 Occoneechee Amateur Radio Society, Raleigh, NC (S7-421) [near Raleigh, NC]
Chris Cancilla, W4CEC, Occoneechee Council



Misc:
David H Goldenberg, W0DHG [near Los Angeles, CA]
Bill Stearns, NE4RD, Montana Council [near Great Falls, MT]



Co-Operative with www.Radio-Scouting.De (Scouting in Germany)
For Trans-Atlantic events between councils, jambos and other large events.




If you have a suggestion or information to add please contact Ken Lyons, KN4MDJ@gmail.com
Last update: 25 Dec 2019